Setting up access to a remote computer
You are about to grant your technician full access to this computer.
1
Download DeskRoll Unattended Access application.
2
Open the downloaded file to install the application.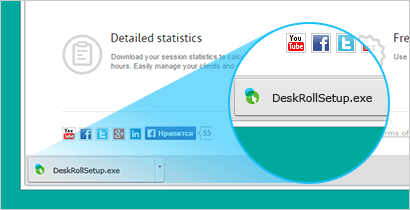 3
Tell the code generated by the application to your technician.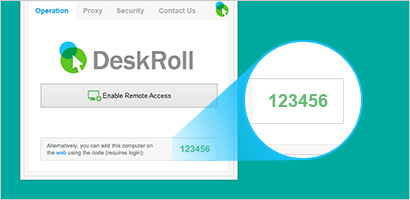 Your computer will be securely accessible to your technician, provided that it is powered on and connected to the Internet.