Client applications branding (white-label)
Branded tools help improve your customer trust and give you additional brand exposure.
We will be happy to brand Deskroll for you, and you just need a DeskRoll Lite or Pro license.
What you get with Lite and Pro licenses
Branded remote support applications
Mac and Windows remote support applications with your logo.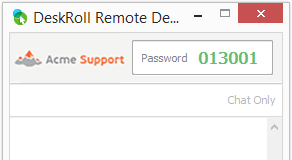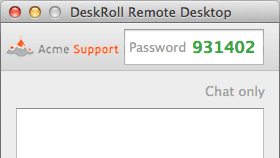 Application download page with your logo at DeskRoll website
Your branded application download page will be located at a URL like https://deskroll.com/download.php?code=your-company-name (click it to see how it looks).
When clients visit that page, they are offered the remote support application (Windows or Mac).
To get these custom components, buy a Lite or Pro license and request branding from the Branding tab in your DeskRoll profile.