Using IM chat
IM chat is a handy means of communication with the client. There are two ways of using IM chat, described below.
IM During Remote Desktop Session
You can use text chat in session:
Click IM chat icon on the left.
Use the chat.







IM Before Session
Your client can call for help as follows:
Start DeskRoll.
Use the built-in chat.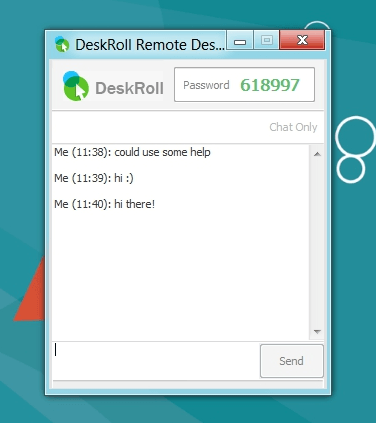 You can monitor your clients' calls for help:
On the required client in the list, select Chat. Drag the chat box as appropriate.
Open multiple chat boxes. Minimize them by clicking box title bars. Green box titles indicate new messages from customers.