Setting secondary passwords
Passwords for unattended computers enable optional two-factor authentication for your DeskRoll account. Each unattended computer can have its own password.
This way, you enter your account password when logging in to DeskRoll. Then when you connect to a specific unattended computer, you enter this computer's password.
You can set up password authentication for unattended computers as follows: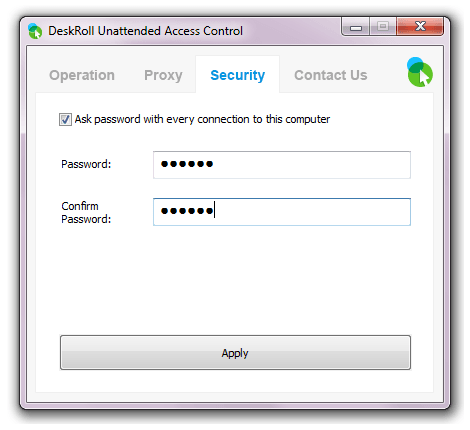 Each time you connect to this computer from your list, you will be prompted to enter your password.