NEW: After session comments
You can add comments to a session in two ways.
Start by enabling session comments in your Profile.
Adding comments immediately after session
You will be prompted to enter a comment.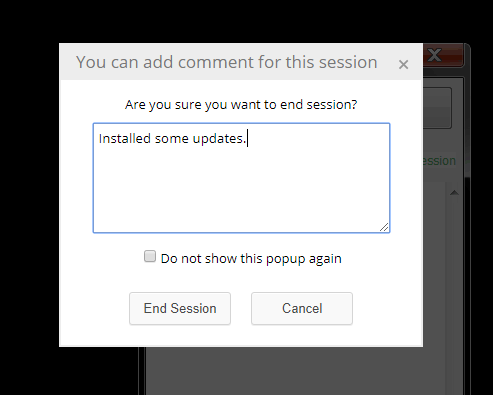 You can disable this feature in your account Profile using Comments after session checkbox.
Adding comments some time after, in the sessions log
Open session Log.
Find the desired session and click Add Comment.
Viewing session comments
You can view session comments on the Logs page in your DeskRoll account.